Luminance / brightness level can be controlled (it's a dimmer bulb);
Color temperature setting between 2700K-6500K;
Plug & play, easy to install;
Remote ON / OFF – Anytime, anywhere, from now on you can turn the LED-strip on and off remotely
Mobile App support – Free iOS and Android mobil App: eWeLink
Sync status – Check actual status (turned ON or OFF) with the mobile App
Timer – Various timer functions: single time, scheduled turn on/off, countdown/timer, loop.
Share control – Control the device together with your family
Scene – Turn ON / OFF a gang of devices with one tap
Smart scene – Triggered on/off by temp, hum or other environmental conditions from the sensor
Compatibility – Works perfectly with Amazon Alexa, Google Assistant, IFTTT and Google Nest
Luminance: 806 lumen
Power consumption: as low as max. 9W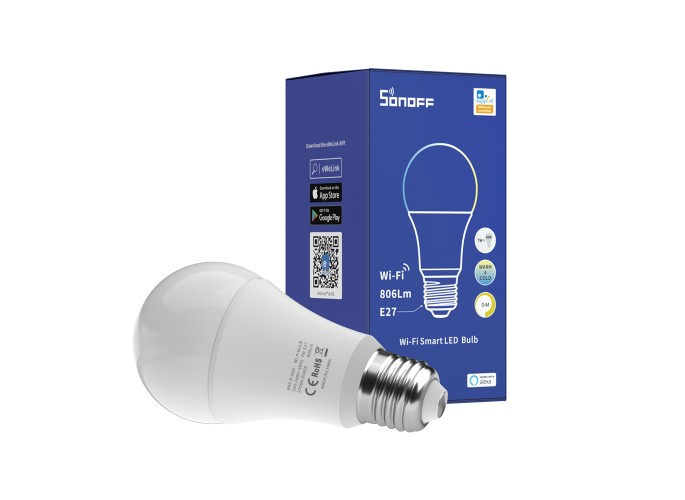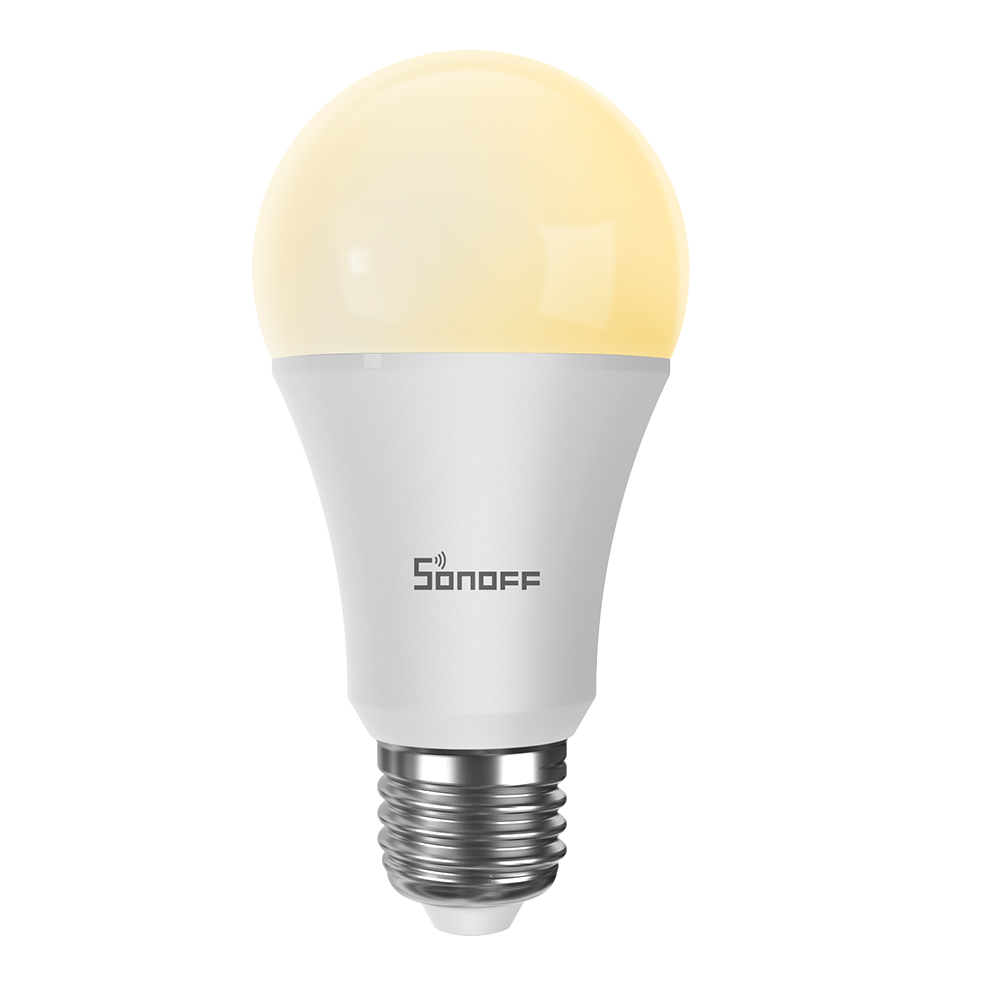 The Sonoff Wi-Fi Smart LED Bulb – E27, 9W, Warm & Cold Light, Dimmable is an energy-efficient and high-quality bulb for your home lighting. This bulb is compatible with devices that support the Wi-Fi 2.4GHz frequency, such as Amazon Echo and Google Home, and can be controlled from your smartphone or voice commands from those systems.
Experience more convenience and customization with this smart bulb. You can now personalize your lighting with its adjustable warm and cold light, enabling you to set the desired mood and ambience with just a few taps. This model comes with a lifetime of up to 25,000 hours, reducing the frequency of bulb replacements.
On top of that, the Sonoff Wi-Fi Smart LED Bulb is dimmable, allowing you to adjust the light intensity anytime you want. This feature can help you save more electricity and lower your monthly electricity bills — perfect for cost-conscious households.
What's more, this versatile model is also compatible with IFTTT, which enables you to create programs and automated sequences in conjunction with other devices around your house. Owning the Sonoff Wi-Fi Smart LED Bulb is like having a helpful home assistant.
In summary, the Sonoff Wi-Fi Smart LED Bulb – E27, 9W, Warm & Cold Light, Dimmable is an energy-efficient and feature-rich bulb that lets you customize your environment for a more comfortable and convenient home.