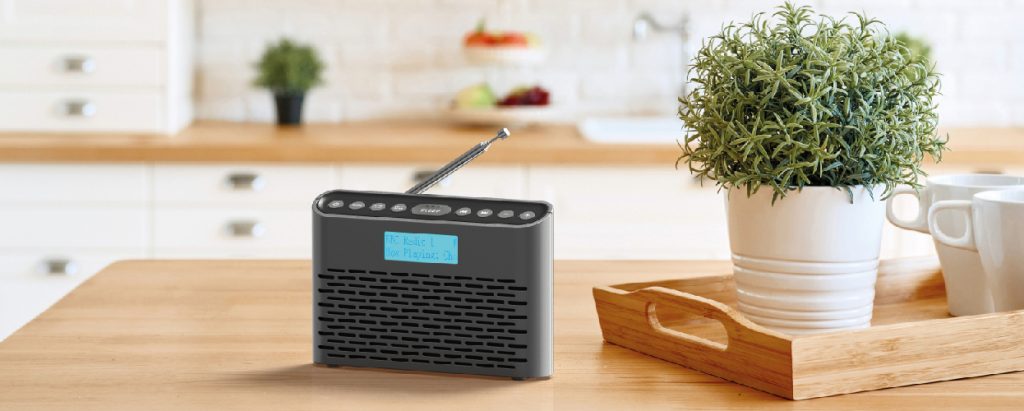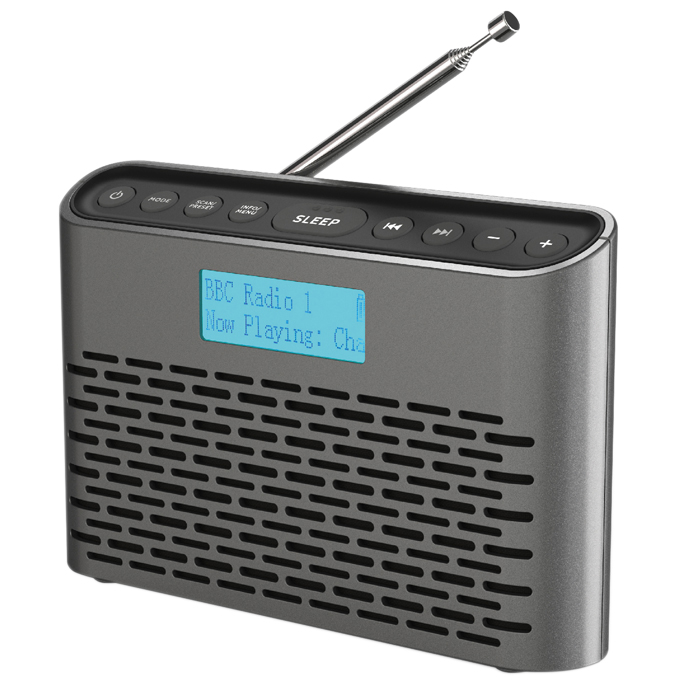 The i-Box Slim – DAB/DAB+/FM Portable Radio is a revolutionary new radio device for those on the go. It is a lightweight, ultra-slim design radio with a built-in digital tuner, allowing users to switch between FM, DAB and DAB+ bands to enjoy their favorite radio station without any interference.
The device is powered by a rechargeable battery, making it a great choice for those looking for a portable radio they can take with them everywhere they go. The battery can last up to 12 hours of continuous listening, so you can always be sure to have your go-to station ready to listen to.
The radio has a compact and stylish design, making it perfect for use at home or out and about. The 3.2" colour LCD display allows for full control over the radio's functions and a fast navigation through its menu options. Thanks to its large size, the display provides an excellent viewing experience with clear colour texts.
The built-in Bluetooth technology also makes it easy to pair the radio with other compatible devices, allowing you to stream audio from the device directly to your speakers. This makes the radio an ideal companion for outdoor adventures like picnics, camping or hiking trips. Additionally, the radio has high quality sound and strong reception to ensure that you always get the best sound quality regardless of your location.
All in all, the i-Box Slim – DAB/DAB+/FM Portable Radio is a great addition to anyone's collection of music and radio listening devices. Thanks to its lightweight design, rechargeable battery and built-in Bluetooth technology, it is perfect for those looking for a dependable portable radio they can take with them wherever they go.