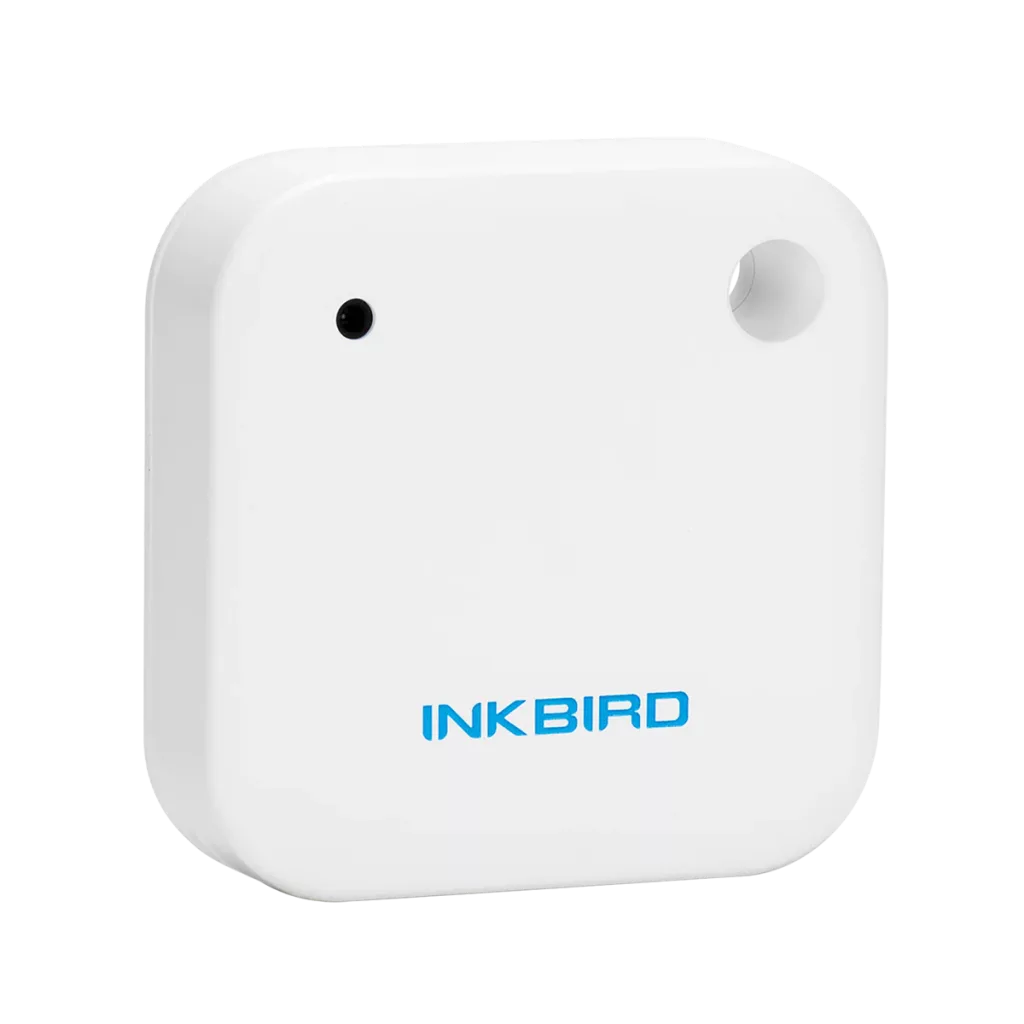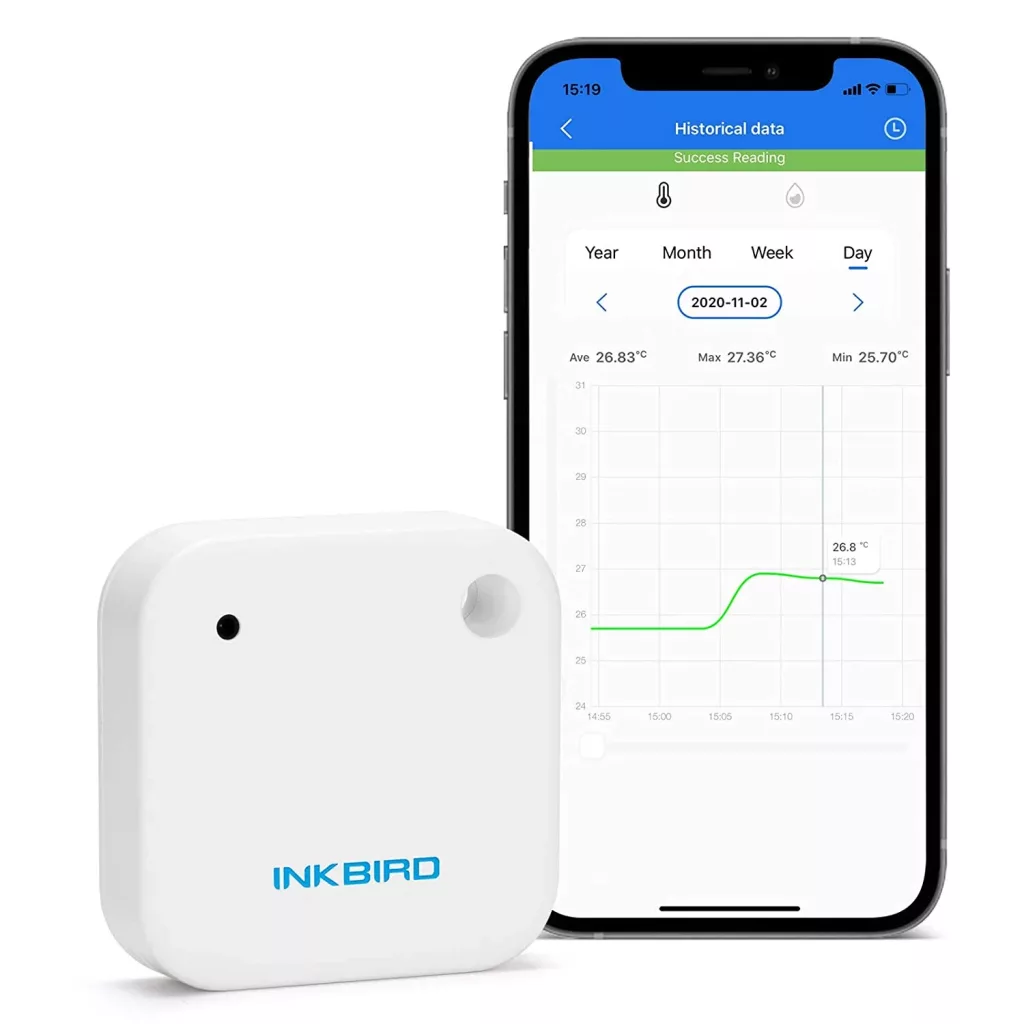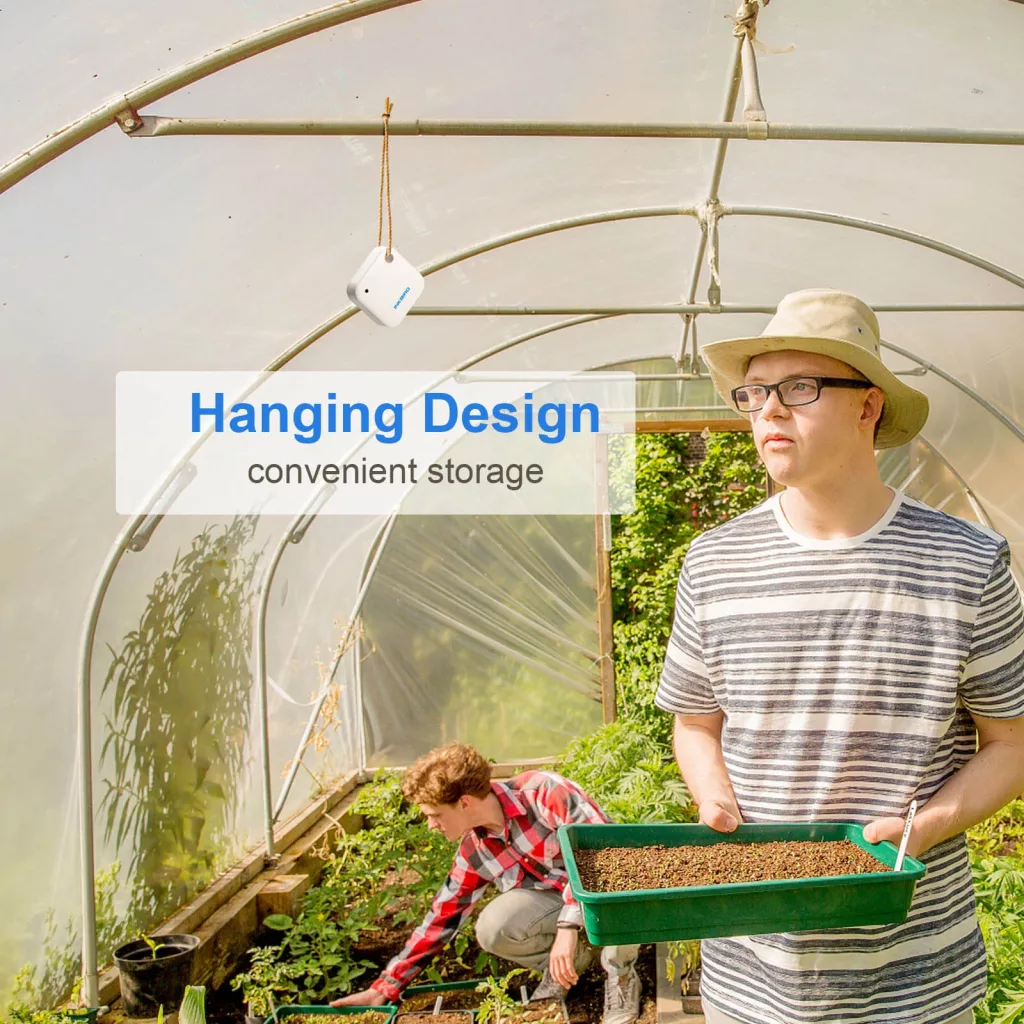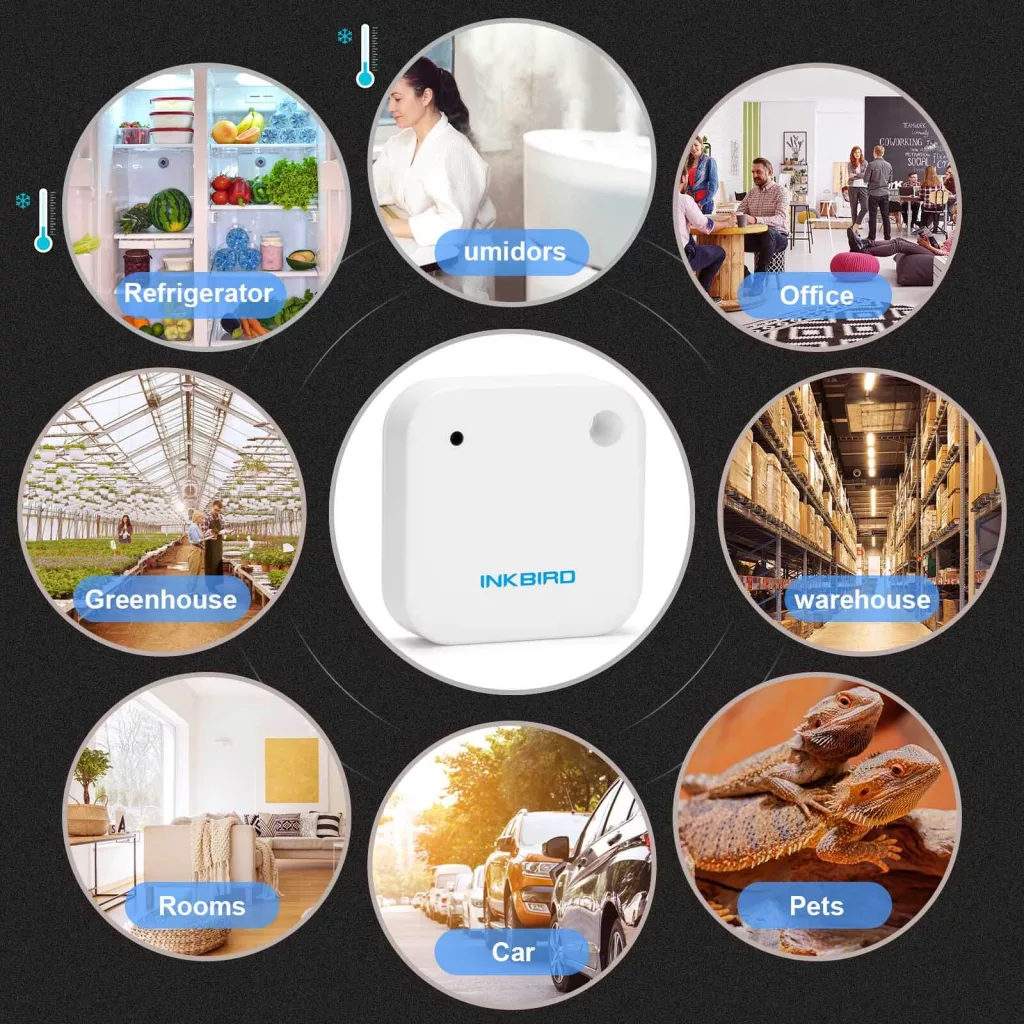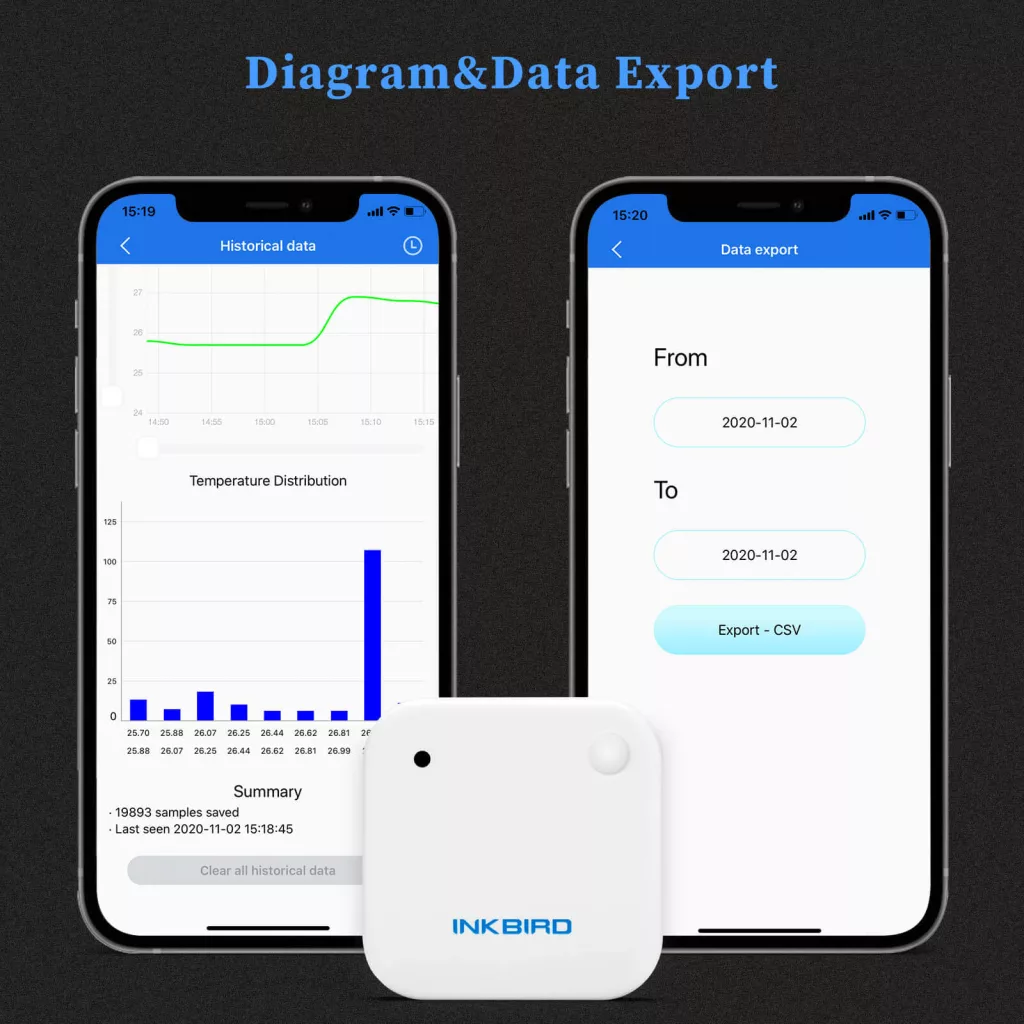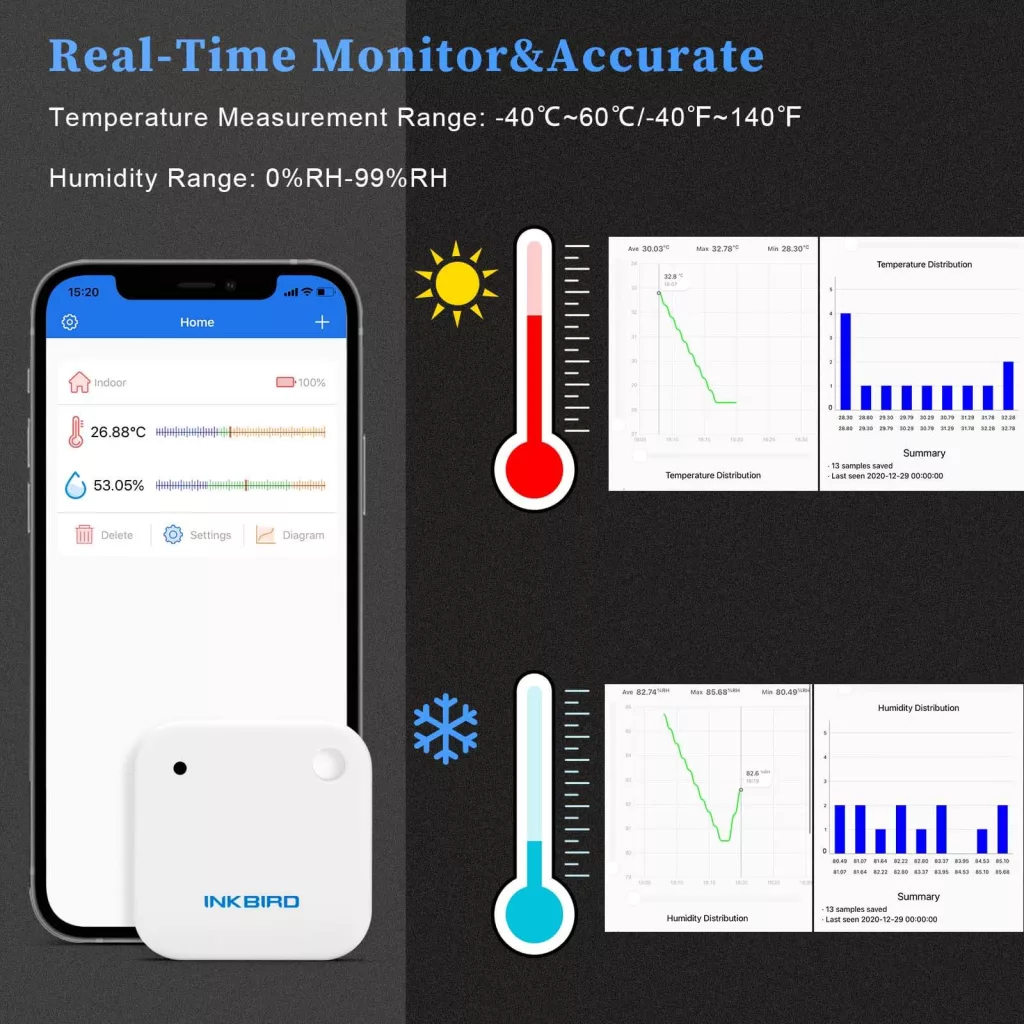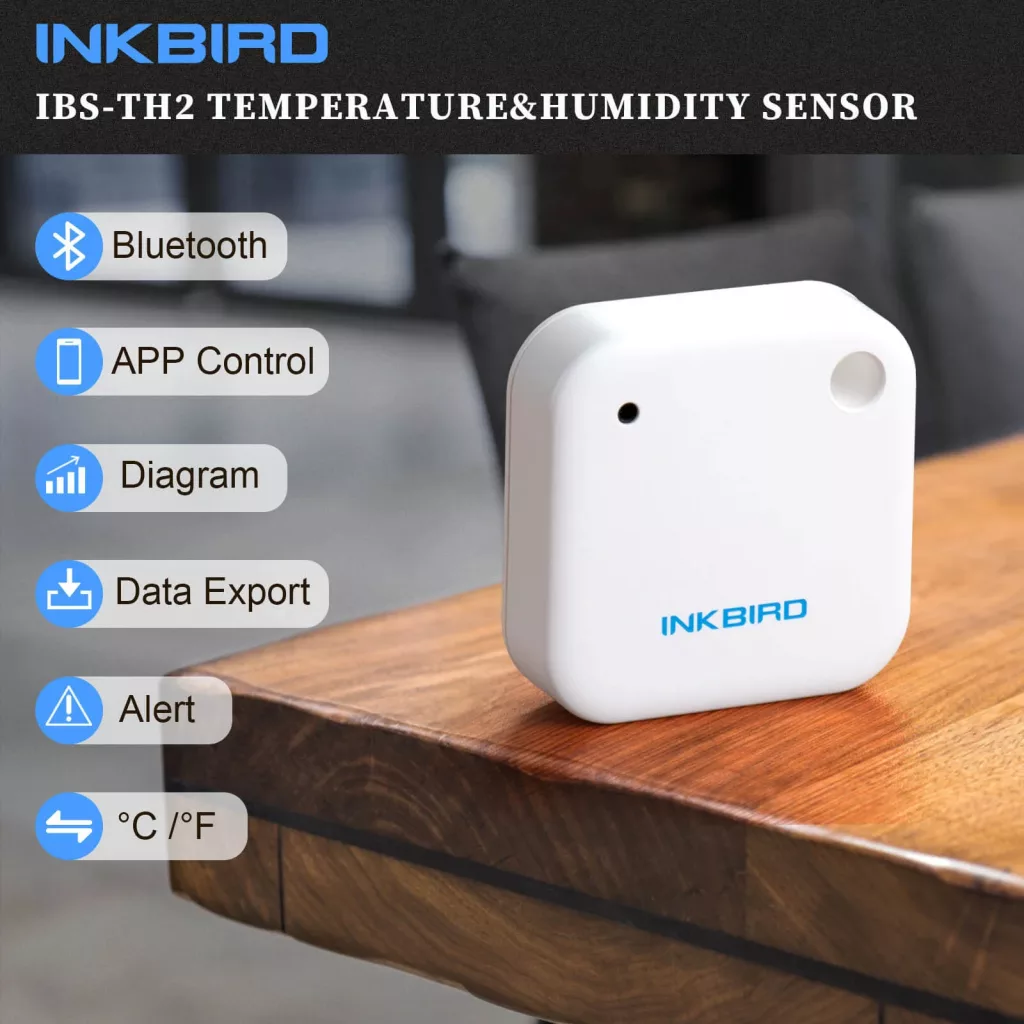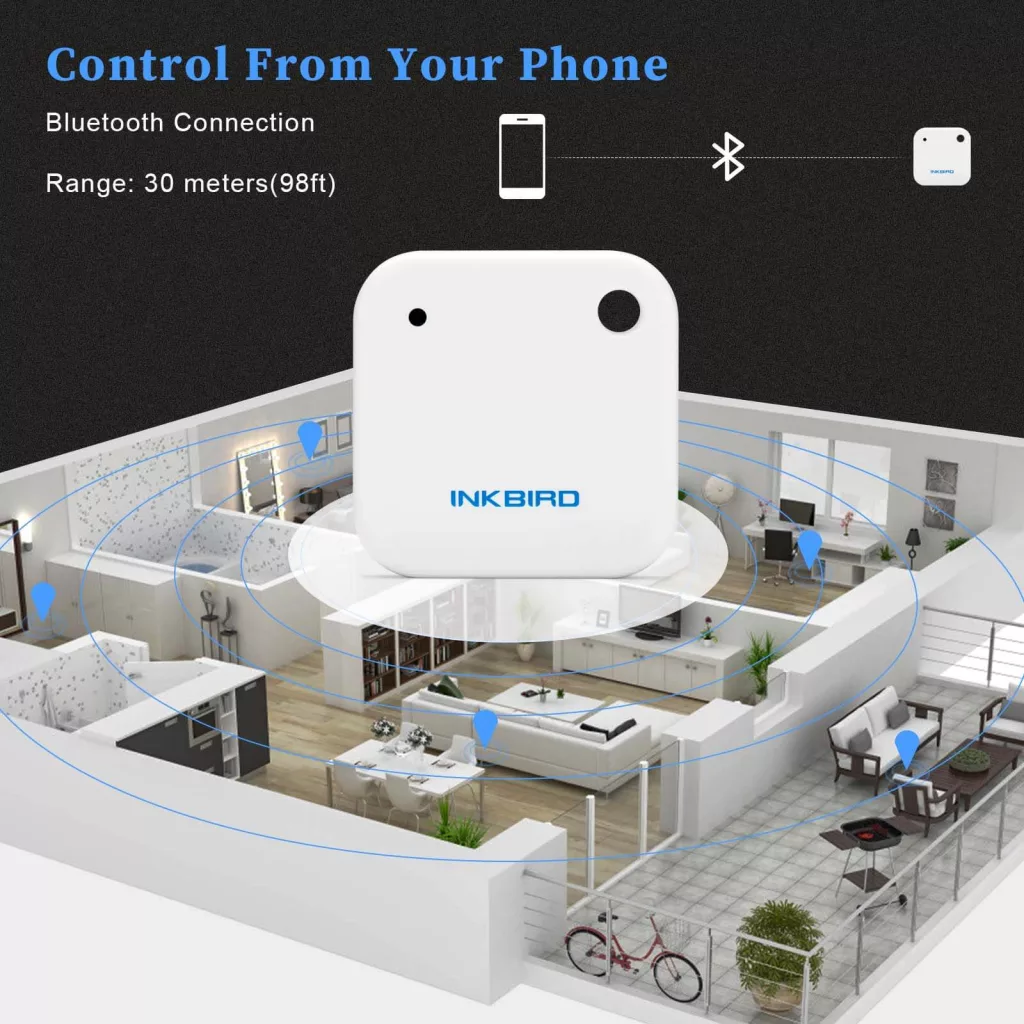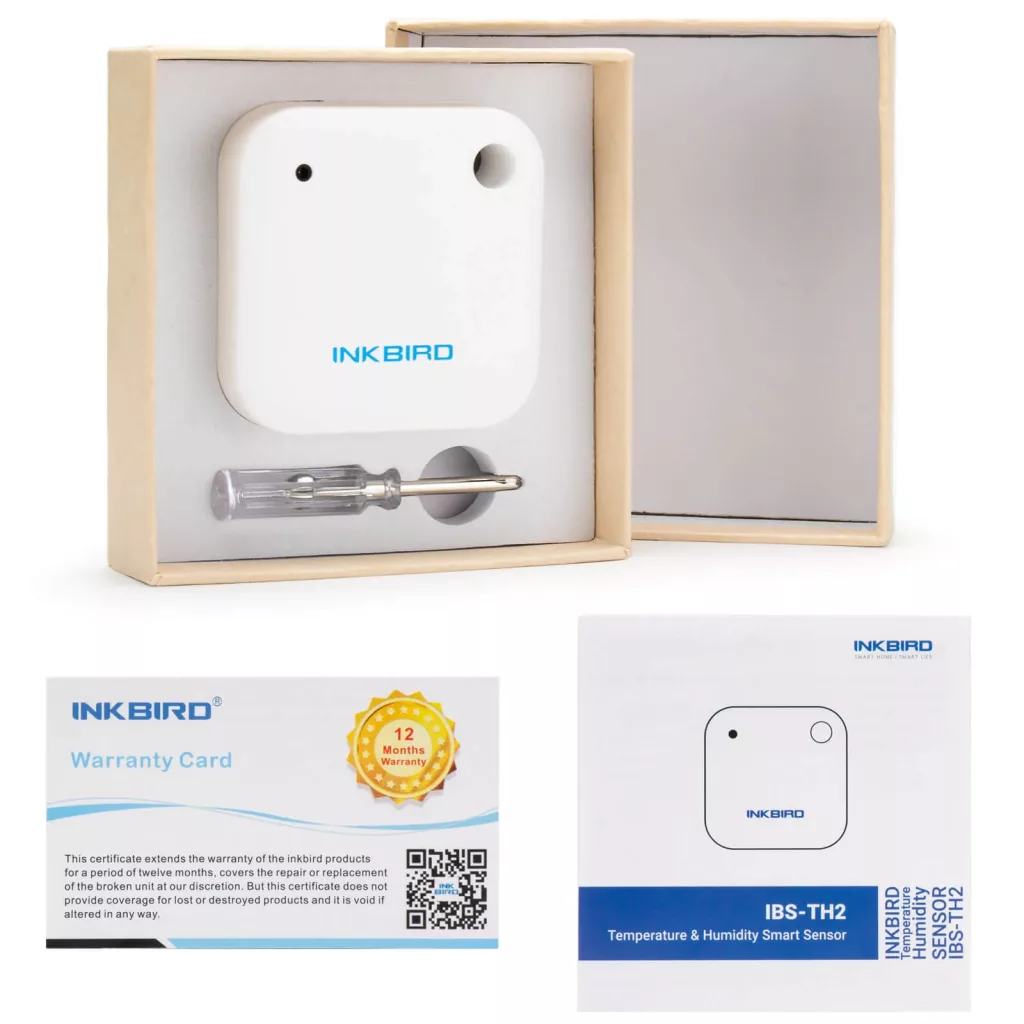 Enhanced Wireless Control: The INKBIRD IBS-TH2 offers convenient wireless control through a Bluetooth connection and its dedicated mobile app. With this feature, we can easily monitor, set, and adjust temperature and humidity levels directly from our mobile phones. The ability to remotely access historical and real-time data saves time and increases efficiency. The Bluetooth connection range extends up to 98ft. Please note that the GPS location service on our mobile phone needs to be enabled when pairing with the INKBIRD IBS-TH2.
Integrated Temperature & Humidity Sensor: The INKBIRD IBS-TH2 incorporates a powerful and efficient integrated temperature and humidity sensor. Its streamlined design ensures simplicity without compromising functionality.
Data History and Storage: The INKBIRD IBS-TH2 allows for the storage of up to 30,000 data points, which can be easily accessed and checked remotely through the Bluetooth connection and the mobile app.
Accuracy Calibration: With accuracy calibration support, the INKBIRD IBS-TH2 enables precise temperature and humidity measurements, ensuring accurate and reliable data.
Temperature Alarms: The INKBIRD IBS-TH2 includes high and low temperature alarm capabilities. Notifications will be sent to our mobile phones to alert us, enabling prompt actions for improved efficiency.
Adjustable Intervals: The intervals of the INKBIRD IBS-TH2 are adjustable according to our specific needs and preferences. We can choose sampling intervals such as 10 seconds, 30 seconds, 1 minute, 2 minutes, 5 minutes, 10 minutes, or 30 minutes. The data storage time will vary based on the chosen sampling interval, with a maximum of 30,000 data points for a 1-minute sampling interval.
Magnetic and Hanging Design: The INKBIRD IBS-TH2 features a user-friendly magnetic and hanging design on its back. This allows for easy placement on any metal surface or convenient hanging in desired locations, ensuring practicality and flexibility.