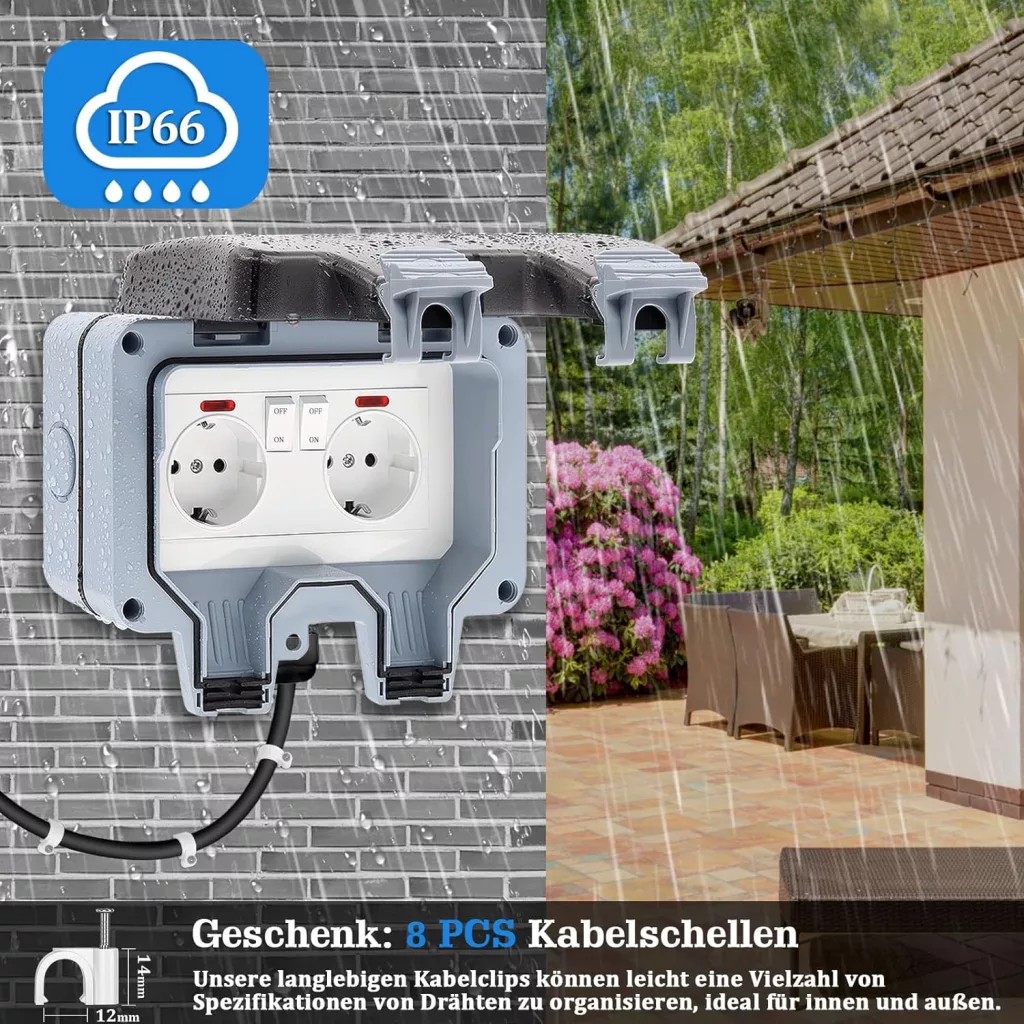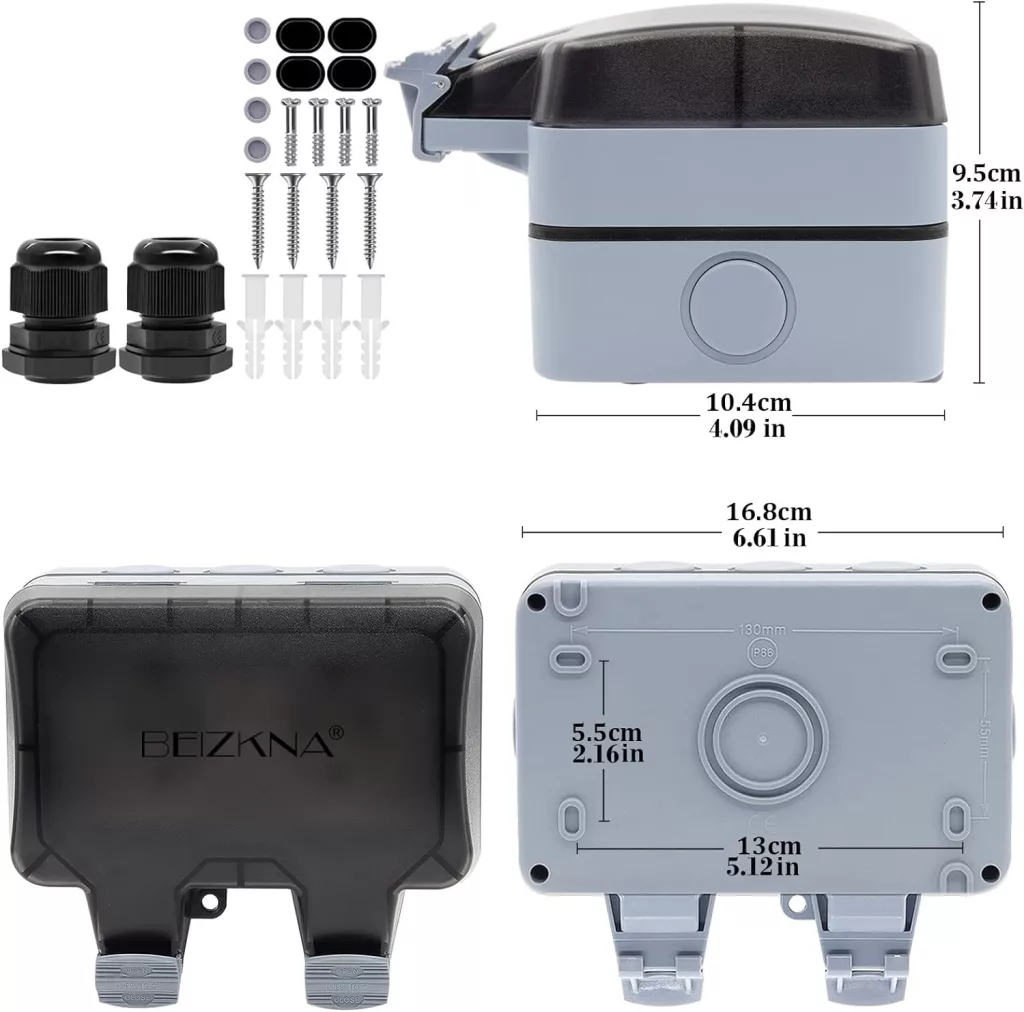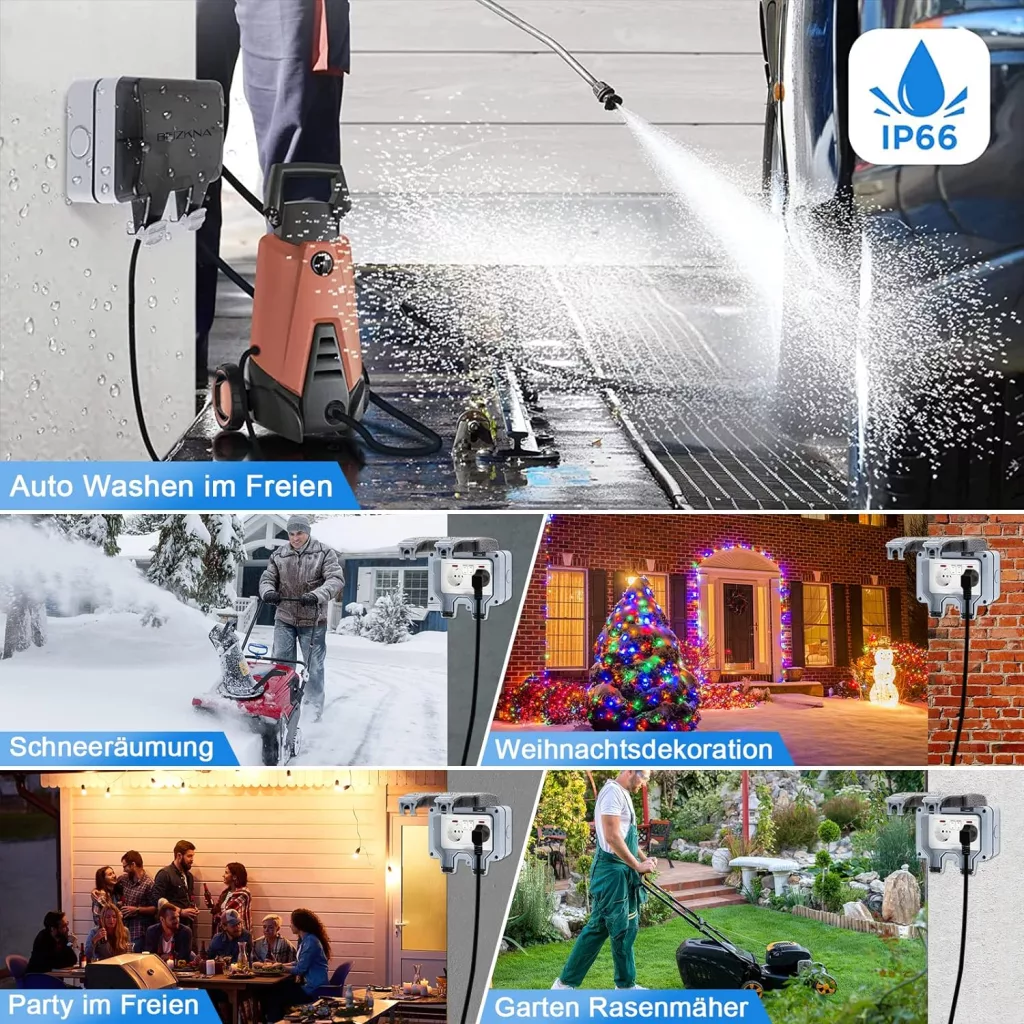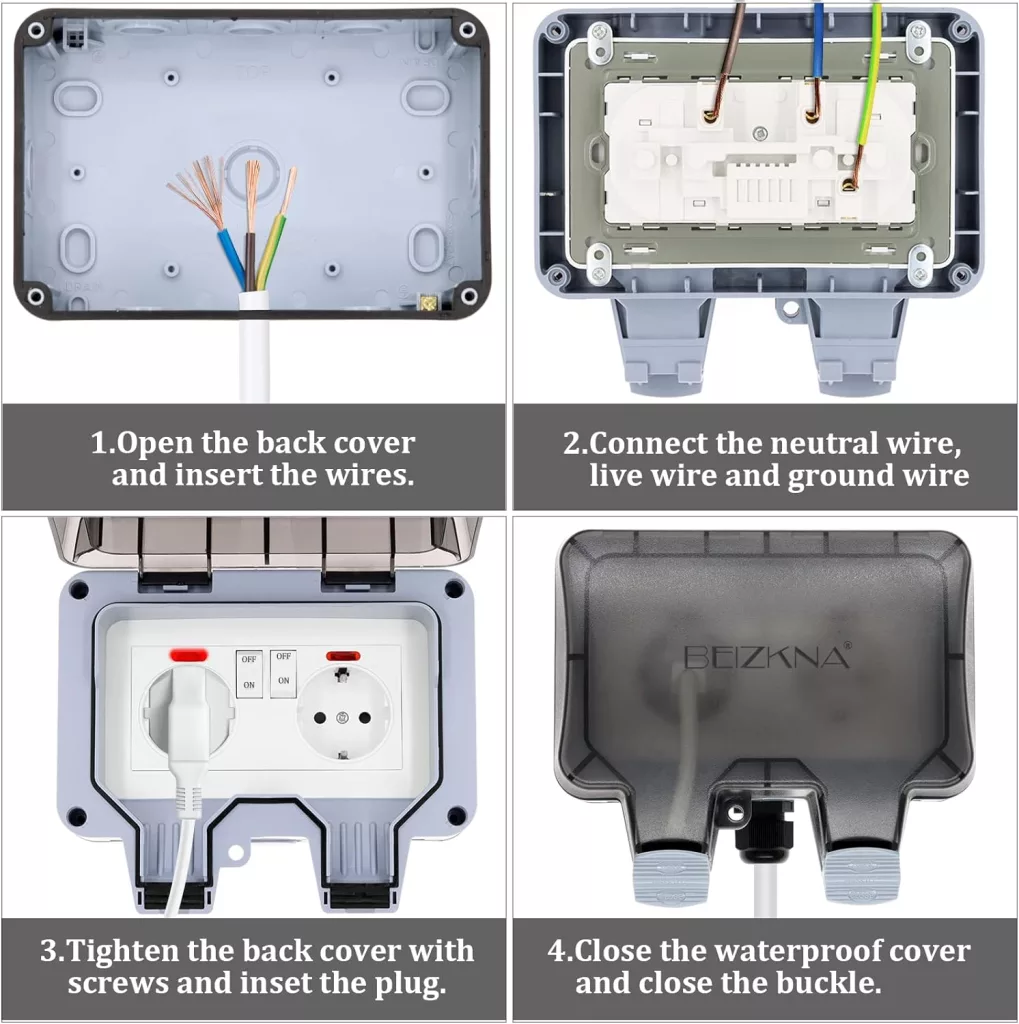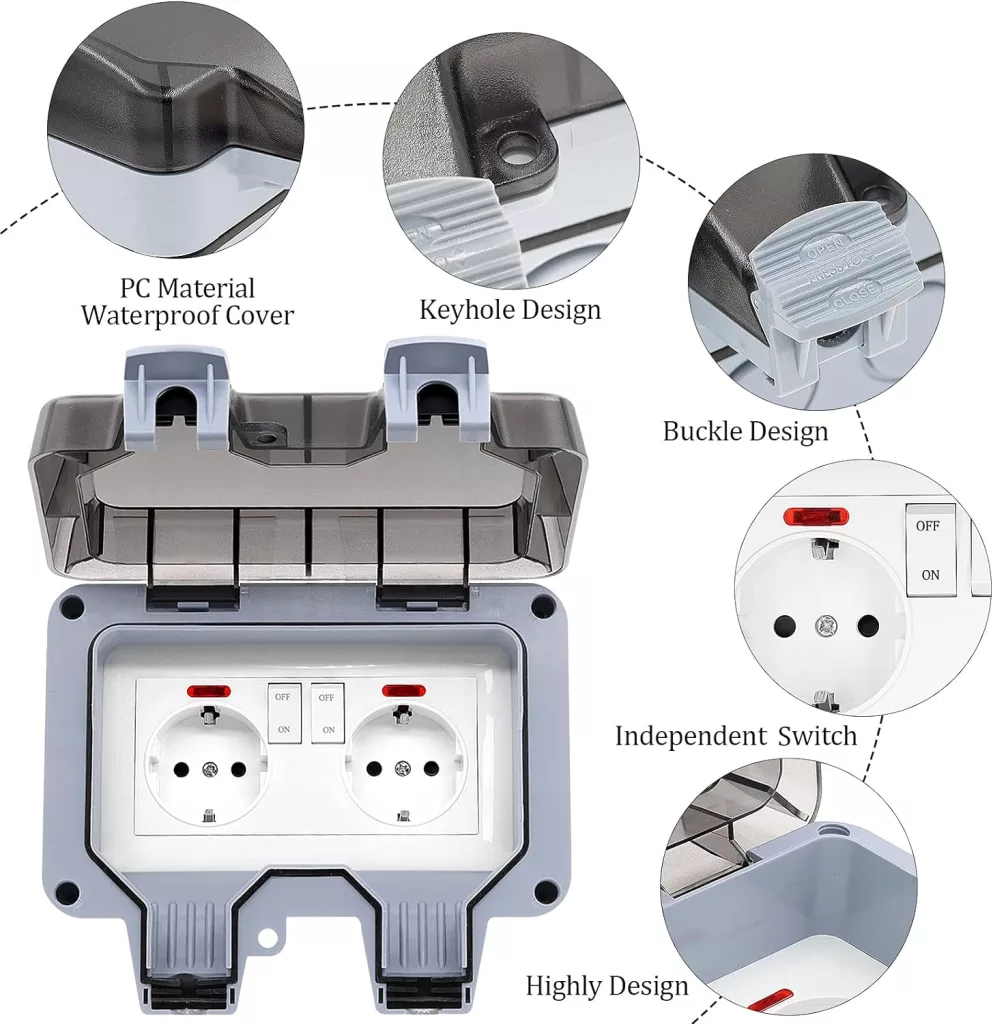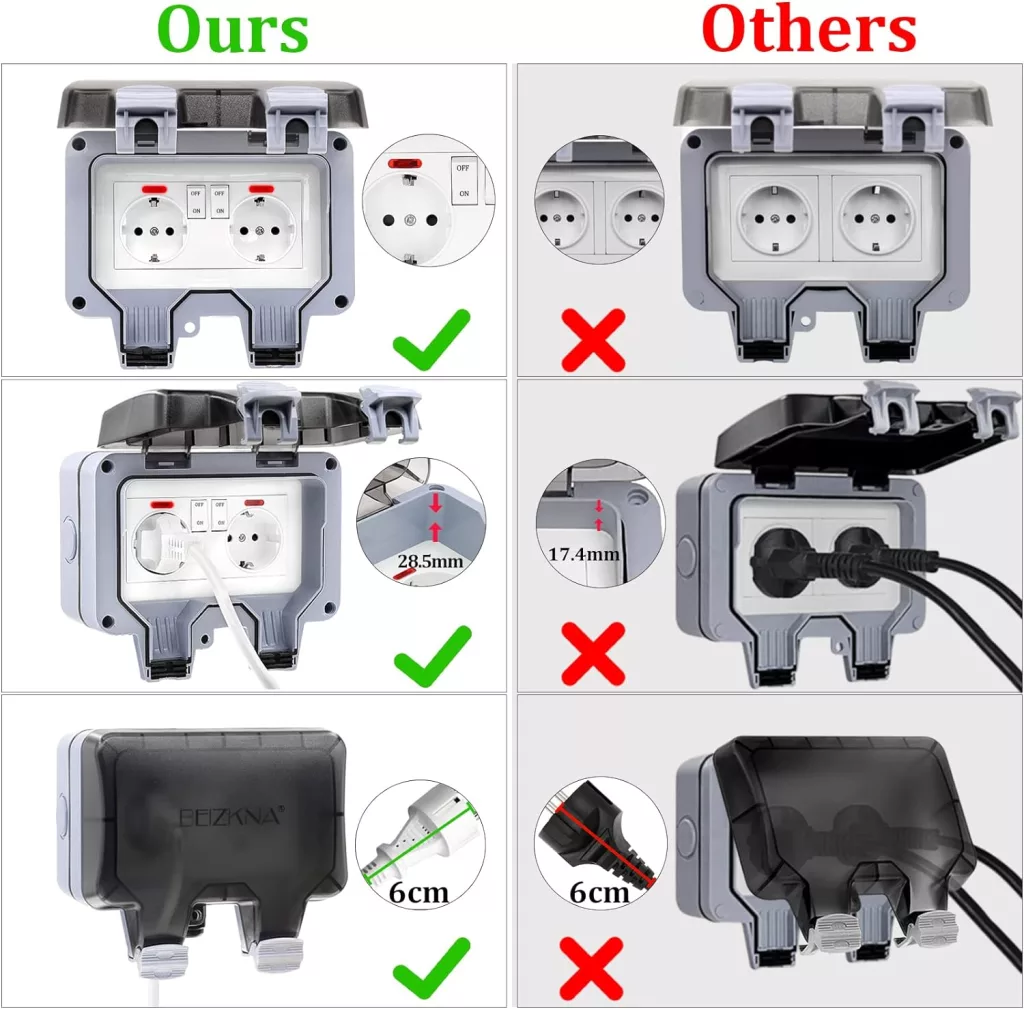 Outdoor Socket with IP66 Waterproof Rating: Featuring a closed design with a cover, this outdoor socket boasts an IP66 protection class, ensuring full waterproofing and dustproofing. It is suitable for use in damp rooms or protected outdoor areas. The 5 cm deep design allows ample space for various plug shapes, making it easy to close the lid securely.
Safety Features: The waterproof double socket is equipped with independent switches, an indicator light, and a lockable cover to prevent accidental openings and ensure child safety. With a simple touch, you can control the switch without the need to frequently unplug. Our outdoor socket has obtained CE and ROHS certification, providing confidence in its safe use for you and your family.
Durable Construction: Crafted from high-quality PC material, the waterproof outdoor socket is durable and provides excellent protection against water and dust. The sturdy, impact-resistant body ensures it won't break or fade, while the rubber sealing ring effectively prevents water mist and dust ingress. The cover also serves as protection against dust and other elements when used outdoors.
Versatile Outdoor Socket Surface-Mounted: This weatherproof socket is suitable for various outdoor applications, including laundry rooms, workshops, garages, gardens, swimming pools, and commercial settings. It can also be used indoors in kitchens, washrooms, bathrooms, and basements.
Easy Installation: The removable interior ensures easy installation. Simply open the socket, insert the cable into the plug-in terminal, and plug it back in. The maximum cable cross-sectional area at the cable entry is 2.5 mm², providing ample space for all necessary cables.